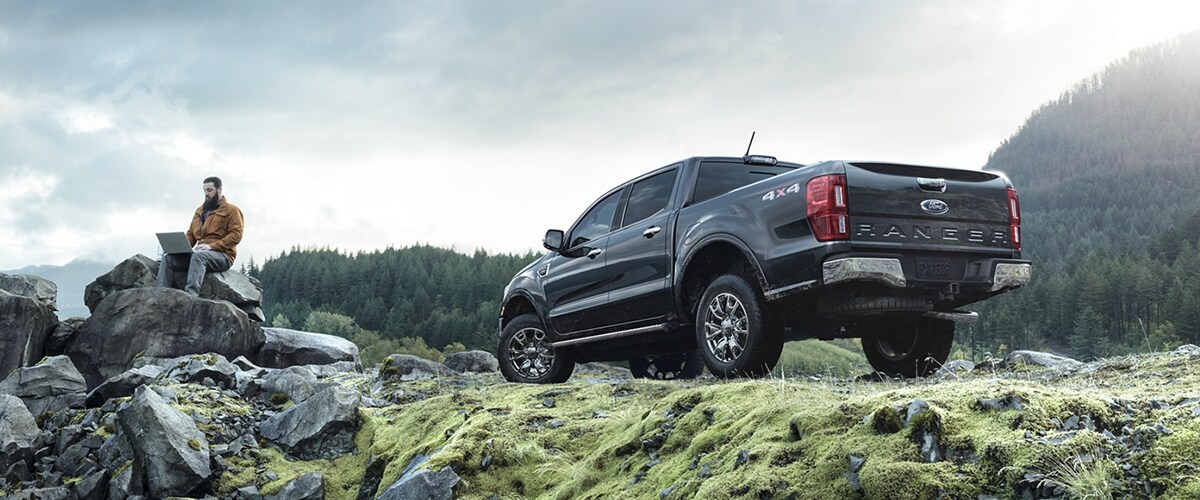 ADVENTURE READY.
The 2020 Ford Ranger is perfectly at home on typical everyday paved roads. But going from mild to wild where smooth pavement comes to an end - now we're talking Ranger territory. With its high-strength steel frame, steel frame-mounted bumpers, off-road chassis components and EcoBoost® power, every Ranger is bred for adventure. And for the serious all-terrain enthusiast, there's the Ranger outfitted with all the must-have features in the FX4 Off-Road Package.
BUILT FORD TOUGH®
Ford engineers set a grueling test regimen to prepare the new Ford Ranger for the demands of all-terrain travel. Durability trials on roads so punishing that robots were called in to do the driving. Days of constant shaking in the lab to help identify and reduce squeaks and rattles and to tune suspension parts and body mounts for durability and performance. Towing heavy loads over hours up steep grades at 100 degrees Fahrenheit. And traveling under heart-pounding, bone-jarring off-road conditions. The 2020 Ford Ranger. It's more than up to the challenge of taking on your toughest test.
HIGH-STRENGTH STEEL FRAME AND FRAME-MOUNTED STEEL BUMPERS
The foundation of outstanding off-road capability is strength. That's why Ford engineers made the backbone of the 2020 Ranger a fully-boxed, high-strength steel frame with six cross members - plus frame-mounted steel bumpers and tow hooks for ruggedness and durability.